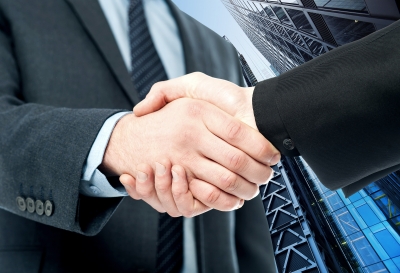 Image courtesy of photostock at FreeDigitalPhotos.net
Why I Wrote This Book
Over the past 20 years I've been studying the newcomer experience, trying to understand what successful people do in new situations to become productive, integrated, and happy. Through all my interviews and surveys I've found that most people are simultaneously excited and stressed out in new situations. They're excited by the prospect of a new experience and all the good things that can come with meeting new people and trying new things. But they're also anxious about getting up to speed, making good first impressions, and being accepted by new colleagues and co-workers.
There are lots of books out there that give newcomers advice on how to "get ahead" in their new organization, and what to do you in your first few days, weeks (or as one popular book puts it your First 90 Days) to be productive and successful. There are other books that focus on the psychological challenges that come with being new, such as dealing with change and learning to manage and accept new roles and identities.
These books give you excellent strategies and coping mechanisms when you're new, but they don't necessarily help you get better at the things you actually do when you're new. While we might worry about fitting in, being accepted, making good first impressions, what we actually do in new situations are things like introducing ourselves, remembering names, asking questions, starting relationships, and performing new things in front of unfamiliar people.
Through my interviews I've found that when people reflect on their past newcomer experiences, most regret the things they didn't do as opposed to the things they did do when they were new. They wish they would have taken the opportunity to introduce themselves to more people. They wish they could have asked more questions, or proactively started and nurtured more relationships. They wish they would have had the courage to try out new things and allow themselves to be a beginner for a while.
I wrote this book to help people overcome that reluctance and become more ready and willing to "put themselves out there" and take advantage of emerging opportunities. I've found that if people get better and more confident at the fundamental tasks we do when we're new, we're more willing to pursue new situations and persist through the inevitable awkwardness we initially feel until we're comfortable and satisfied in our new role and situation.
I consider these five newcomer skills the "punt, pass and kick" or the "throw, bat, slide" of newcomer success. You still need to have a strategy for joining a new group, and you need to actively manage your psychological transition into new roles, but it's hard to be successful in new situations if you don't actually get out there and introduce yourself, proactively learn and remember names, approach people and ask questions, make an effort to build relationships, or be willing to try new things in front of strangers.
I look forward to seeing this book "in print" and seeing whether this can help you (and others) become more comfortable, confident, and successful newcomers. Let me know how it goes!
Keith